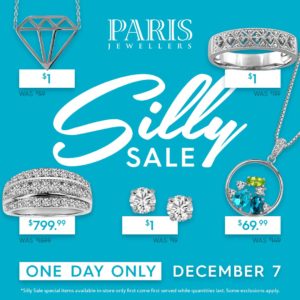 December 7 ONLY
Find the perfect gift for everyone on your
list at our last Silly Sale of the year! For
ONE DAY ONLY, enjoy savings up to 60%
off storewide and jewellery as low as ONE
DOLLAR. Don't miss out! (see in-store for
details)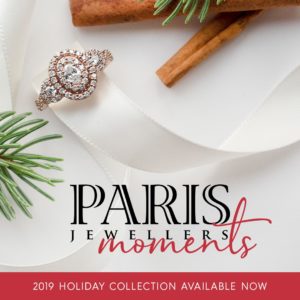 October- December
The Paris Jewellers Moments Collection
and Gift Guide is in stores now- featuring
thoughtfully selected jewellery pieces to
celebrate the magic of the holiday season.
A portion of the proceeds from every purchase
in the collection will be donated to the
Children's Wish Foundation (see in-store for
details).