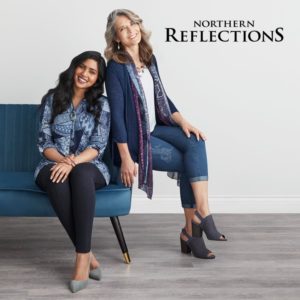 Folk Tales – Fall '19- New Collection
Exquisite patchwork prints meet artsy
details in our NEW! Folk Tales Collections.
Filled with some gorgeous printed tops,
comfortable denim bottoms and lightweight
layering pieces, this collection has everything
you need to elevate your everyday look (see
in-store for details).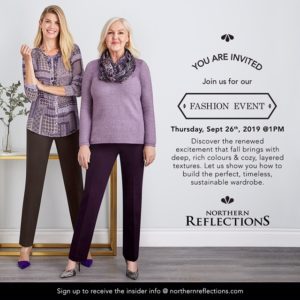 September 26 ONLY
Visit Northern Reflections Thursday,
September 26th @ 1PM for a Fashion Event!
Discover the renewed excitement that fall
brings with deep, rich colours & cozy, layered
textures. Let us show you how to build the
perfect, timeless, sustainable wardrobe (see
in-store for details).