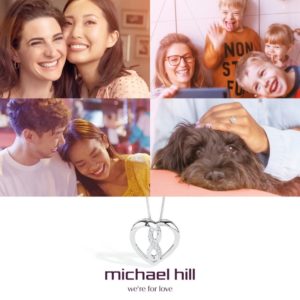 January 27- March 1
This month at Michael Hill, we are all about
celebrating love in all its forms. Whether you're
celebrating self-love, forever friendships or your
one true love this Valentine's Day, Michael Hill
has the perfect gfit for all. Join us in-store on
Saturday 8th February for a special event and to
discover the perfect Valentine's Day gifts (see
in-store for details).